Windows Live Mail 2011¶
Nachdem Sie diese Dokumentation gelesen haben können Sie:
E-Mails mit Windows Live Mail versenden
SMTP-Auth aktivieren¶
Starten Sie das Programm Windows Live Mail 2011. Bewegen Sie den Mauszeiger über ihr E-Mail Konto und klicken Sie mit der rechten Maustaste, dann wühlen Sie aus dem Menu "Properties" (Einstellungen) aus,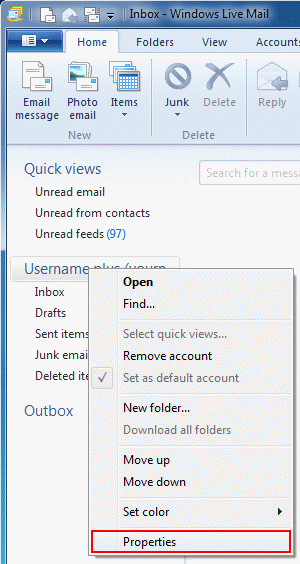 Choose the Servers tab, tick My server requires authentication and then click Settings.
Wählen Sie den Reiter "Server" aus. Aktivieren Sie die Option "Mein Server erforder Authentifizierung" und klicken Sie auf "Einstellungen"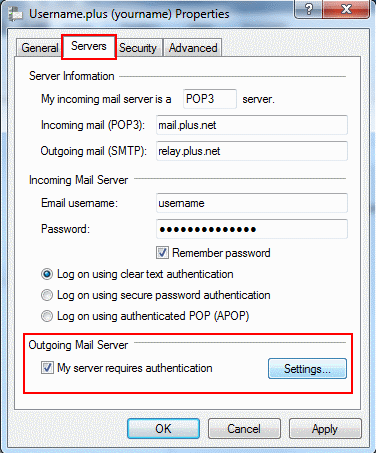 Select Use same settings as my incoming mail server, and click OK.
Wählen Sie "Gleiche Einstellungen wie für Posteingang verwenden" aus.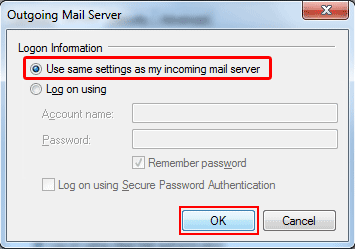 Danach schließen Sie beide Dialoge nacheinander durch klicken auf ok.